Cell Healing | One of a kind massage experience in Shinjuku
Who we are
---
We provide one of a kind massage experience here in Shinjuku (Heart of Tokyo). We are 
proficient massage therapists. We apply oriental medicine by special massage tools.
What We Do
---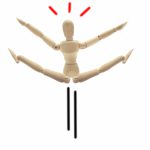 We provide Bio-electric therapy. We are the only massage place can provide this type of massage in Shinjuku.
It removes unnecessary electrical potential from cells. It causes pain but ,at the same time ,cells can get back their function, you will feel a difference right away. (As from our customers, this treatment is 3 times more effective in shorter time, it is much more time saving with higher outcome) 
We provide this service to Japanese famous baseball players, models, celebrities and more.
Who would fit this therapy?
---
The Bio-electric therapy is good for the people have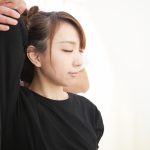 Back-pain

Heavy legs

Still neck

Muscle pain

Eyestrain

Stomach-ache

Ligament injury

partial paralysis

Immune system disorder…
All the humans(all the creatures) are made from cells. We can solve any kind of problems. Feel free to ask if we have good results in specific symptoms.
Price
---
Standard Course : 40min  ¥15,000 ( $ 140 )
(The outcome is much better than conventional 120min massage)
Overall it takes about 60min
Rare disease Course:110min \24900($ 235)
Contact
---
Reservation is required.
Email: info@cell-healing.com
---
3 min walk from ShinjukuNishiguchi station(Oedo line)

3 min walk from Seibu Shinjuku station(Seibu Shinjuku line)

4 min walk from Okubo station South exit (JR)

8 min walk from Shinjuku station(JR)
---
To get more information, please check Japanese pages. If you use Google chrome, you can use auto translation. If it doesn't work please feel free to contact us.
---